We believe everyone has positive preferences and strengths (Strengths Based Development). We pull from a suite of tools to help people better understand themselves and the environment they are working in. By having common frameworks and language, we take things that are invisible and help people see the dynamics at play in themselves and in their team. This makes it easier for the group to have meaningful conversations and discussions on how best to maneuver in the future. Some of the tools that we use include: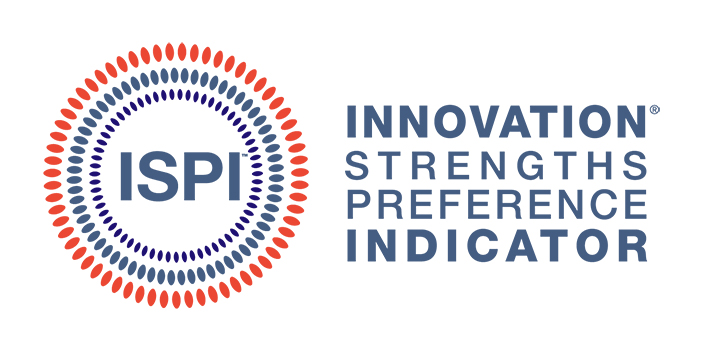 Innovation Strengths Preference Indicator® (ISPI™)
The cutting-edge personality and performance tool, Innovation Strengths Preference Indicator® (ISPI™), was created by Bob Rosenfeld and Larry VanEtten of Idea Connection Systems in 2008. Our very own Andrew Harrison was on the team at ICS that introduced the ISPI™ to the marketplace. It has been used globally by organizations of all sizes in the private, public, and non-profit sectors.
Andrew was on the delivery team at the first ever ISPI™ workshop (Arch Coal, September 2008). He is Master Certified in the ISPI™ and one of the top experts in the world at using the ISPI™.
The ISPI can be used for:

Individual
Team
Organizational development
Gallup StrengthsFinder
The Clifton StrengthsFinder by Gallup provides data on 34 different themes. This allows us to help people better understand how think, feel and behave.
Analyzing the StrengthsFinder data is great for coaching, personal development and inclusion. When using the data across a team, it allows for robust conversation and tangible steps in how the group can interact most effectively together.