We work with clients in various ways. Our programs can be done in-person or virtually. Some sessions are a single workshop or keynote, while others go into depth and have more touch points. If we are working online, we try to keep sessions to two hours (sometimes three) as a maximum.
Examples of our work include: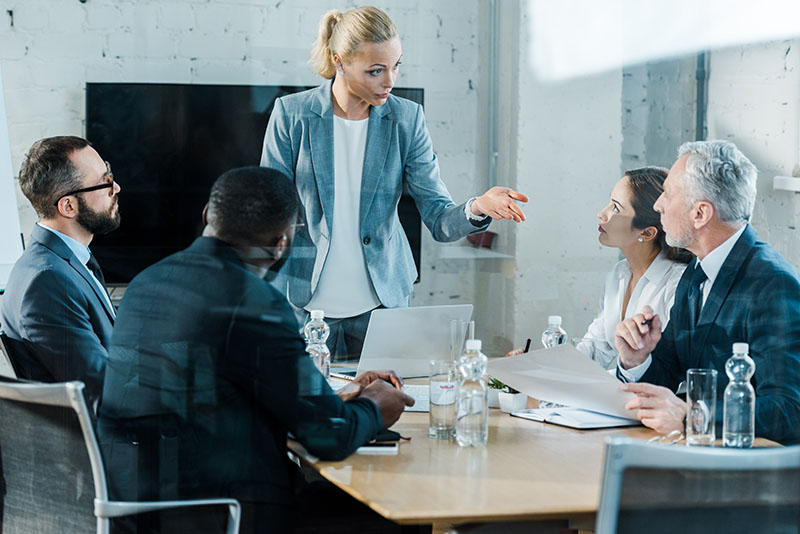 Two-Hour Programs
A two-hour program is a good way to introduce a topic area and provide immediate results. It can also be an excellent avenue to share, via an outside voice, a message you have been telling the group (or trying to tell them). This length of session can be good when trying to reach a large number of people and/or teams. Topics are tailored to the needs of the group.
As an example, for a global non-profit, a leader wanted to help her team of 25 better understand themselves and the group via the lens of the Innovation Strengths Preference Indicator® (ISPI™). Modules included:
As individuals, how do we prefer to work and communicate?
Overall, what does our team data say about how our group prefers to work, interact and deal with risk?
How do we take this information and do something with it?
In this case, the initial workshop evolved into a series of two-hour workshops that helped the team navigate changes and the leader achieve desired goals.
With the world moving more online, we are getting asked to do two-hour virtual workshops for small and large teams to help them stay aligned and connected.
Half-Day Programs
A half-day program allows us to work with your group in more depth, while also providing them the other part of the day to handle ongoing responsibilities.
As an example, for a company involved in sales and customer service, we did a half-day program for their leadership team (12 people) to help them re-engage with their employees and their customers. The focus of the day was titled, "The Road to a Passionate Workforce and Customer Base."
The program was a success and after some customization with the leader, it was eventually rolled down to lower levels of the organization. This provided everyone in the organization with the same type of training curriculum and vocabulary.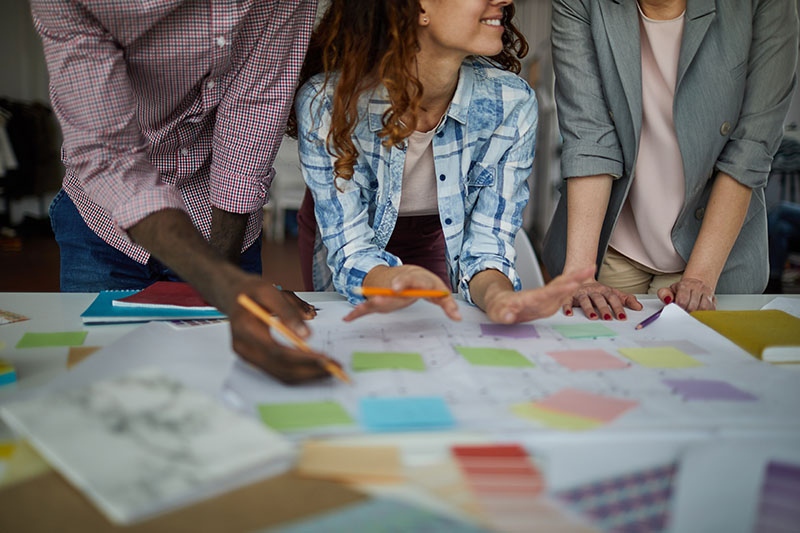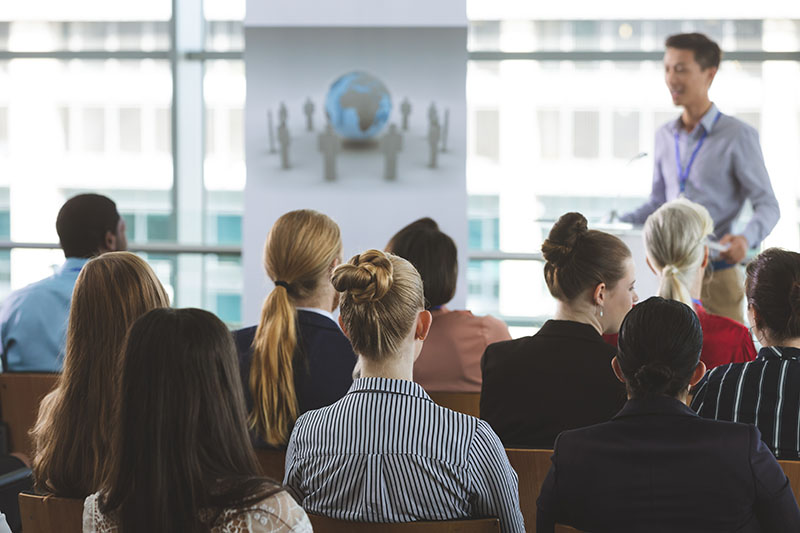 Full-Day Programs
A full-day program allows us to do a deeper dive on desired focus areas. The full-day allows us to use different facilitation techniques that help the group have robust discussions on key topic areas.
A one-day program many of our clients like cover the topic areas of goal setting, sharing of personal perceptions, team dynamics, communication, and alignment. Other modules can include risk, trust, culture, decision-making, and innovation. 
Some full-day programs are split into two half-day sessions run on concurrent days. This allows people an overnight to process what took place on the first day, and still maintain a pulse on their day-to-day activities. In a virtual setting, we may even split up the eight-hours over three or four sessions.
Leaders like the full-day programs because it allows the group to roll up their sleeves and try to tackle specific challenges.
Multi-Session & Ongoing Engagements
We enjoy being able to work with groups on an ongoing basis, as it allows us to share our knowledge in-depth and help carry it into sustained action. As an example, on a four-month project, we worked closely with the CEO of a mid-sized company to help the organization deal with change and risk.
In order to do this, we interacted with three main groups:
The CEO
The CEO and his Executive Team (six people)
The Management Team (12 people, level of managers below the Executive Team that have the most interaction with the front line)
We started by collaborating with the CEO to learn about his new vision and desired culture for the organization. This led to discovery research on what the different leadership groups were thinking and facing. Conducting a series of one-on-one interviews with the Executive Team, Management Team, as well as key members of the front line helped provide a snapshot of the current state from across the organization.
This allowed us to tailor a program that achieved the CEO's vision. This included facilitating a series of workshops with the CEO and the Executive Team to create alignment. After that, the Management Team became involved in the changes. Once everyone was aligned, the new vision, new ways of making decisions and expected behaviors were rolled out the to the rest of the organization. We also helped create new reports and metrics for measurement.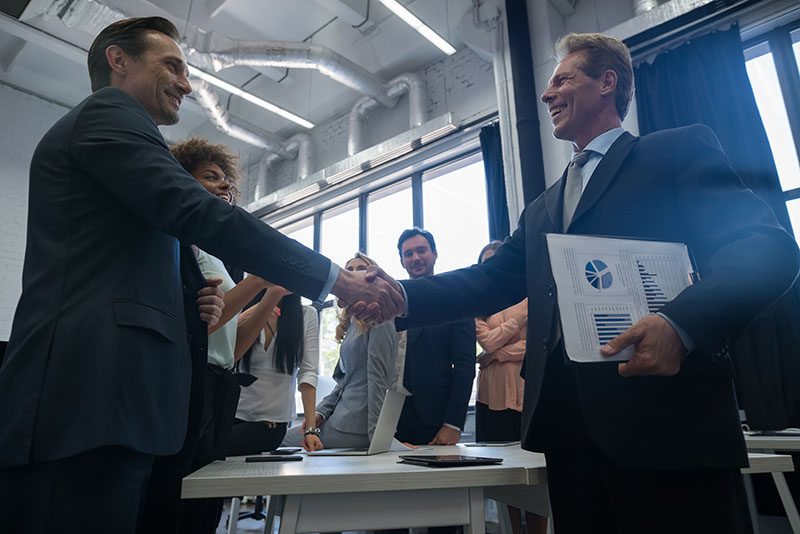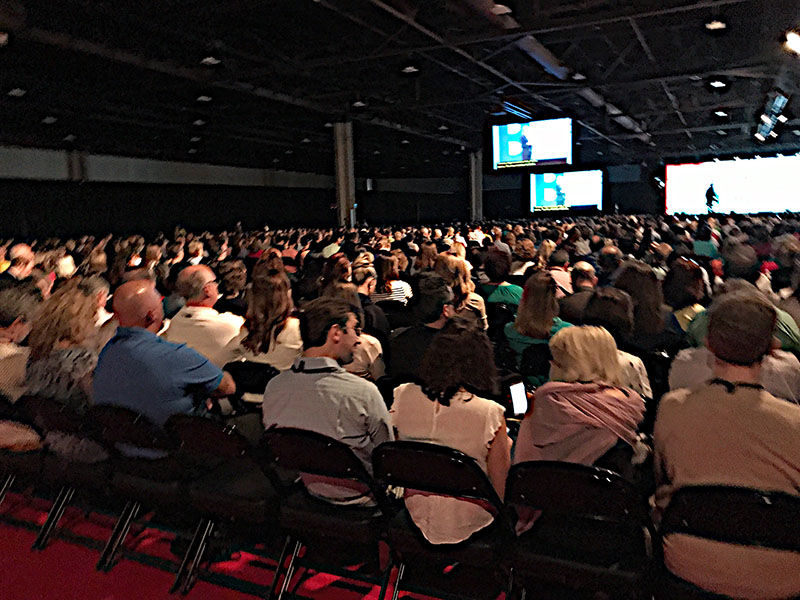 Keynotes
A keynote presentation can be a great way to rev up an audience, introduce a new topic, or try to move a group towards a new direction or objective.
Whether it's for a trade show, organization or team, we will connect with the audience. We offer keynotes on a wide range of topics including motivation, employee engagement, innovation, leadership, team development, management, goals, culture, human dynamics, purpose, passion, loving your work, how to help people love their work, and many more.
Coaching
Many clients have us work with specific individuals in a one-on-one format (in-person or virtual) to help them sharpen their leadership skills, navigate change, or get ready for new managerial positions. We work together to set goals and then map out a development plan to achieve those goals. Executives, managers and high potentials/future leaders are typical audiences for coaching. We enjoy seeing our coaching clients evolve and succeed.